U.S.A. –-(AmmoLand.com)-– On February 16, 2022, the Alabama House Public Safety and Homeland Security Committee has passed the HB 272 version of Constitutional Carry. It will now be voted on by the House.
The Alabama House Public Safety and Homeland Security Committee on Wednesday gave a favorable report for a bill that would repeal the state's law requiring a permit to carry a concealed weapon. 

House Bill 272, sponsored by state Rep. Shane Stringer, R-Citronelle, would do away with the legal requirement for a person to have a concealed carry permit in Alabama, which is referred to as permitless carry or constitutional carry.
It was previously reported a Senate version of the bill, SB 1, had passed the Senate Judiciary Committee on a 6 – 4 vote, on February 2. SB1 has not been voted on by the full Senate as of this writing.
Alabama Republicans outnumber Democrats in the Senate with a supermajority of 8 Democrats to 27 Republicans.
Alabama Republicans outnumber Democrats in the House by a wide margin. There are 28 Democrats and 75 Republicans, with 2 vacancies.
The two bills, SB 1 and HB 272 have similar ends but are not identical. One or the other will have to be chosen by the legislature if a Constitutional Carry bill is to pass the legislature and be sent to Alabama Governor Kay Ivy.
Governor Ivey is facing primary challenges this year. The primary in Alabama is to be held on May 24, 2022. If Governor Ivey is to benefit from signing a Constitutional Carry bill into law, the bill will need to be passed well before May 24th. Alabama has an open primary; voters do not need to be members of a party to vote in the primary. Governor Ivey won the primary in 2018 with close to 56% of the vote.  She won the general election with nearly 60% of the vote.
The Alabama legislative session is set to end on April 25. Any bill to be passed will need to have been sent to the Governor by then. This would give a month for Governor Ivey to benefit from the passage of a Constitutional Carry bill.
Constitutional Carry has been opposed by the Alabama Sheriffs' Association. It has been the major stumbling block in the past. Sheriffs in Alabama receive the funds generated by carry permits as an independent source of revenue.
It is likely the current permit scheme is unconstitutional under the right to keep and bear arms amendment to the Alabama Constitution passed in 2014. The amendment passed 72.5% to 27.5%. The amendment, now section 26, reads as follows:
(a) Every citizen has a fundamental right to bear arms in defense of himself or herself and the state. Any restriction on this right shall be subject to strict scrutiny.

(b) No citizen shall be compelled by any international treaty or international law to take an action that prohibits, limits, or otherwise interferes with his or her fundamental right to keep and bear arms in defense of himself or herself and the state, if such treaty or law, or its adoption, violates the United States Constitution.
Constitutional Carry has the best chance to pass into law in 2022 which it has had in recent years. Alabama has the highest rate of carry permit holders of any state in the United States. Nearly one-third of adults in Alabama hold a concealed carry permit. With such a large number of permit holders, it would appear passage of a Constitutional Carry reform would be easy.
Such has not been the case. While the bill is popular with Second Amendment supporters, it has been opposed by the Sheriffs' association. It is not clear if those proposing the Constitutional Carry bills have put forward an alternate means of funding to take the place of lost permit revenue.
If the experience of other states holds, sheriffs may not lose much revenue. In most states which have restored Constitutional Carry, permit numbers have stayed stable or increased. Permits are useful for reciprocity with other states.
---
About Dean Weingarten:
Dean Weingarten has been a peace officer, a military officer, was on the University of Wisconsin Pistol Team for four years, and was first certified to teach firearms safety in 1973. He taught the Arizona concealed carry course for fifteen years until the goal of Constitutional Carry was attained. He has degrees in meteorology and mining engineering, and retired from the Department of Defense after a 30 year career in Army Research, Development, Testing, and Evaluation.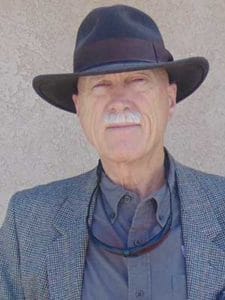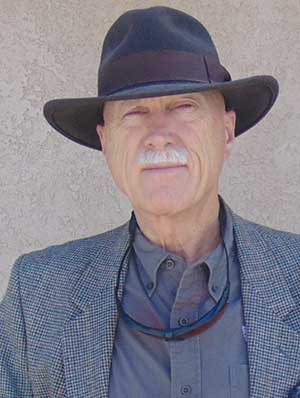 Source
Alabama House Committee Passes Constitutional Carry HB 272 is written by Dean Weingarten for www.ammoland.com